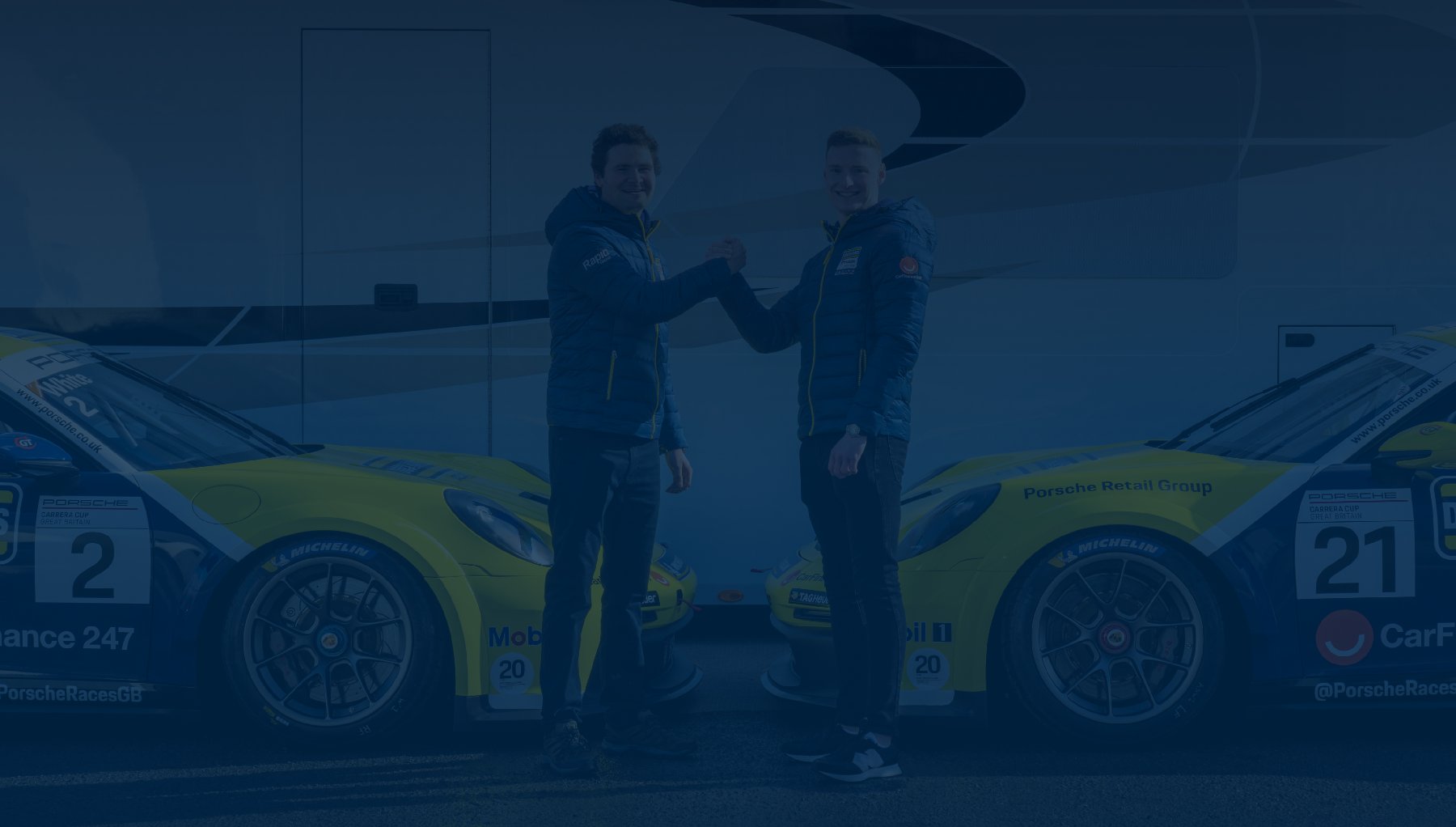 Drivers
Meet the
drivers
Adam Smalley
Car #21
Age: 22
Lives: Poulton Le Fylde

Adam is an exceptional racing talent with a history of winning since the start of his career. From his karting heritage to winning the prestigious Porsche Junior Scholarship to 3 national championships in just 5 years of racing.
In 2021 Adam was announced as the Porsche Carrera Cup GB 2022 / 2023 Junior, which gives him financial support from Porsche UK and Porsche Retail to support his future in the Porsche Carrera Cup GB. Adam made his debut in the Porsche Carrera Cup GB Championship in 2022 and after a hard-fought season, he finished 2nd just eight agonising points away from clinching the title.
Adam is destined for great things and enters the 2023 season with confidence and the drive to take the title.
Career Highlights:
2015 Junior Rotax Champion (Karting)
2016 Ginetta Junior Scholarship Winner
2017 Ginetta Junior Winter Series Champion
2018 Ginetta Junior National Champion
2021 Ginetta GT4 Supercup Champion
2021 Porsche Junior Scholarship Winner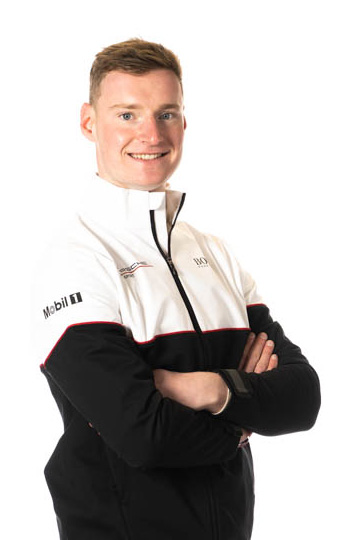 Harry Foster
Car #16
Age: 22
Lives: Hampshire
Sponsors: Novara Technologies
Harry started his racing career at the age of just six and aged just 10 was crowned the IAME Cadet Forest Edge Kart Club Champion. As the son of former BTCC racer Nick Foster and brother of Louis Foster who is the 2022 Indy Pro 2000 champion, racing is deeply routed into Harry's family.
Following his early race success, Harry returned to the racetrack in 2021 and hasn't looked back since. In 2021 he entered the final weekend of the Porsche Cayman Sprint Series Challenge at Donington Park and finished 3rd. This set up him for his debut year in the 2022 Porsche Cayman Sprint Series Challenge Pro. As a rookie, Harry took the season by storm, winning the championship and finishing the season with an outstanding 8 wins and a further 5 podiums.
In 2023 Harry steps into the Porsche Carrera Cup GB Championship with the confidence to embark in the next stage of his race career
Career Highlights:
2012 - IAME Cadet Forest Edge Kart Club Champion

2016 - Ginette Junior Championship

2021 - Porsche Visit Cayman Islands Sprint Challenge Donington Park 3rd place

2022 - Porsche Cayman Sprint Series Challenge Pro Champion